LinkedIn Lead Generation Forms have revamped the way that leads are generated on LinkedIn.
Have you heard of LinkedIn lead gen form ads?
LinkedIn ads used to be a waste of time.Compared to Facebook, Google and Instagram it was expensive and ineffective. There were no specific targeting features – you had to advertise to a general audience.
It was also expensive to get conversions, so I've always used Direct Response messaging for lead generation on LinkedIn.
Having said that, since recent upgrades in the ad platform's features I've been keeping an eye on it to see if results improve.
I can now safely say without a shadow of a doubt that LinkedIn have stepped up their game.
The numbers speak for themselves:
59% of marketers generate B2B leads on LinkedIn, compared to 26% on other social platforms.
78% of B2B marketers rate LinkedIn the most effective social media platform at helping their organization achieve specific objectives.
9 out of 10 customers reduced their cost per lead with LinkedIn Lead Gen Forms.
45% of all social media traffic to a company's homepage comes from LinkedIn.
For brand awareness, qualified lead generation, and bottom-line revenue impact, LinkedIn is tough to beat. Marketing campaigns deliver on the metrics that matter.
Lead Gen Forms
Have you ever used Facebook's lead-generation campaigns?
You can run seamless lead-gen campaigns with powerful form options on Facebook. That means nobody has to go to a landing page and type their information.
All it takes is the single click to become a lead!
It's incredibly easy to create a new lead-generation campaign. You can use LinkedIn's pre-built forms to capture leads.
Before you create a lead gen form, however, you need to decide what your offer will be. Think about what's important to your target audience. What information will appeal to them? What will capture their attention? Where are they in the customer journey (top of the funnel, mid-funnel, bottom of the funnel)?
A member clicks the call-to-action button to engage with your post and your call-to-action. For example, a downloadable eBook or a webinar signup.
This has improved conversion rates massively!
To get started, navigate to your LinkedIn home page. Then click Work and select Advertise from the pop-up window. Or go directly to www.linkedin.com/advertising.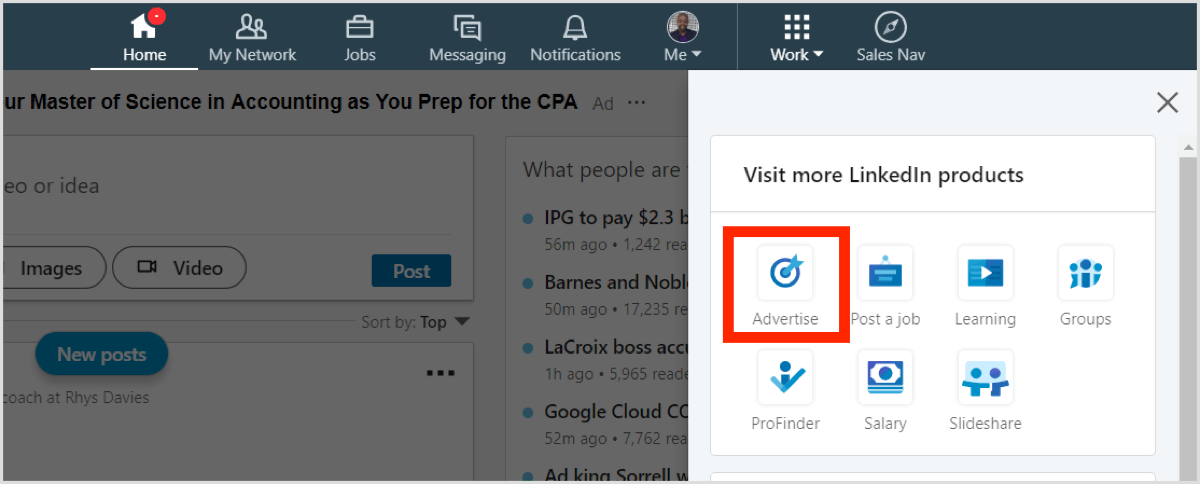 On the next page, click Create Ad.

When the LinkedIn Campaign Manager dashboard opens, click Create a Campaign.
Select an Ad Type and Format
On the Choose an Ad Product page, select Sponsored Content.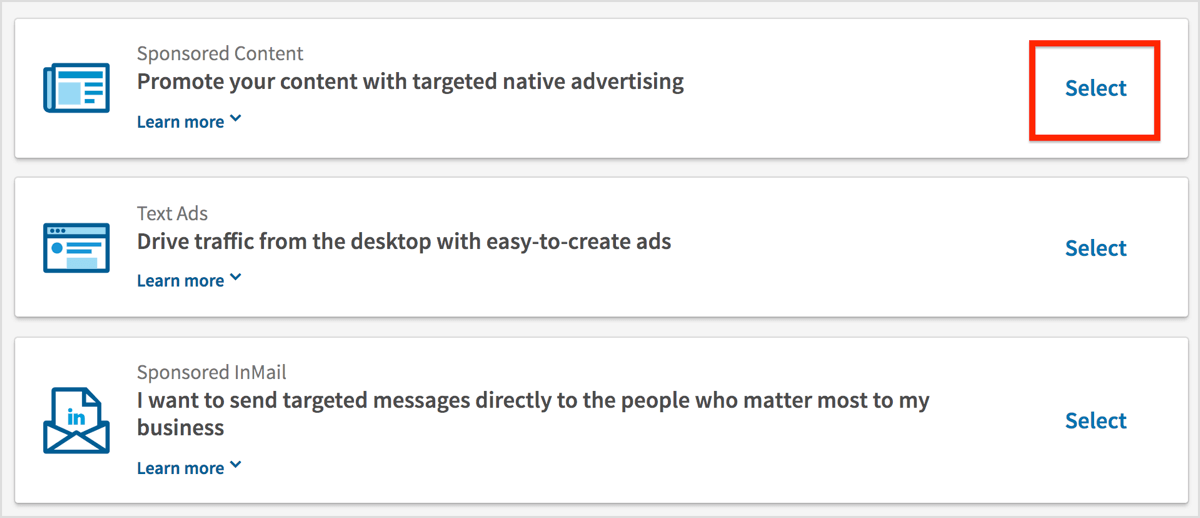 On the next page, you choose your objective. Select Collect Leads Using LinkedIn Lead Gen Forms.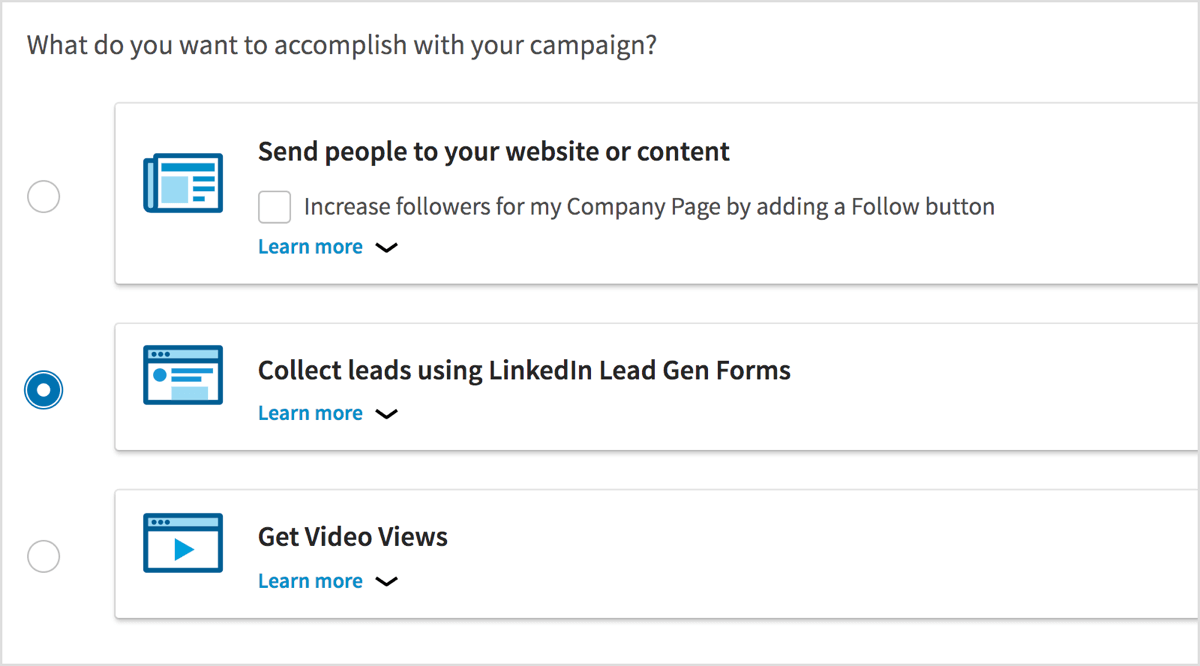 The next step is to choose an ad format. You can choose from three options: article image or link, carousel, or video.
The format for your LinkedIn ad campaign depends on your industry and target audience.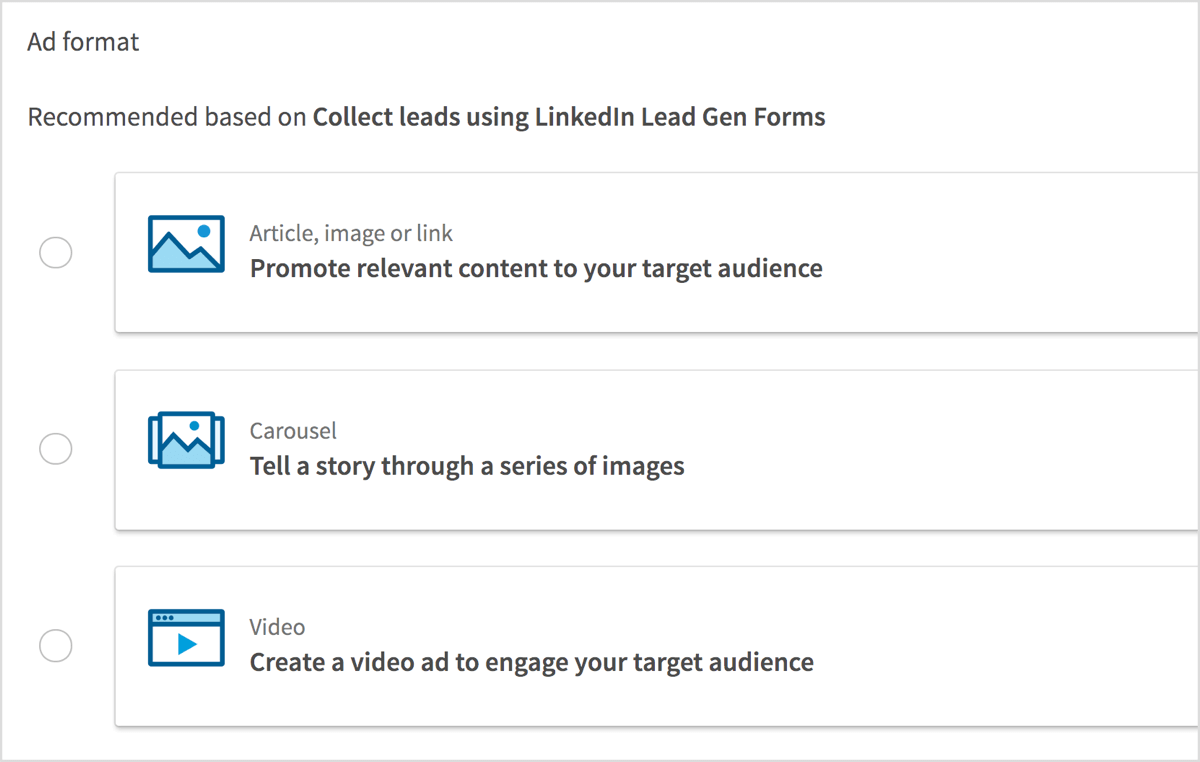 If you're not sure which LinkedIn ad format your audience prefers, test all three options for 14 days. After you determine which one performs the best in terms of leads generated, go all-in on that one.
Select Your Ad Content
After you select a LinkedIn ad format, you're ready to build your ad. You can either select existing content or create new content. The language in your creative should match your offer. This will make it easier for people to understand your message while aligning with your call to action.
To learn more about LinkedIn lead gen forms contact us today at linkedin@bibbyconsultinggroup.com.au